A modern kind of accommodation in Karratha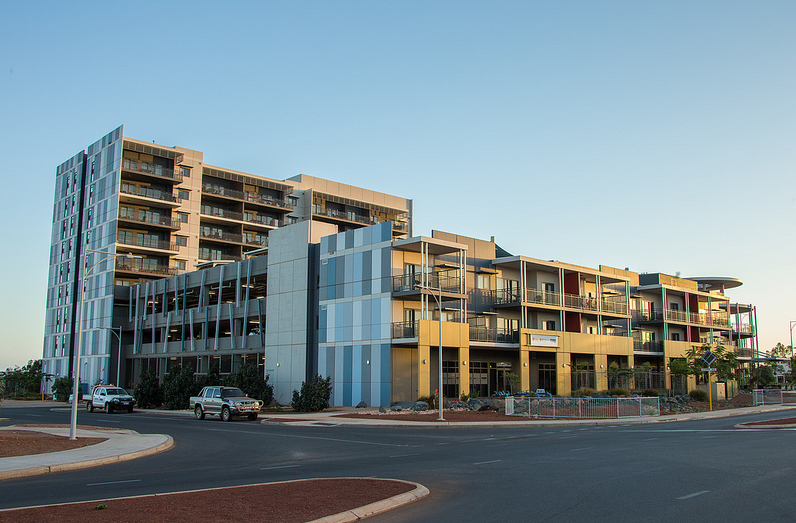 When Karratha was established in 1968, it was as a settlement for workers from the Hamersley Iron mining company. Over the half century since, it has grown into a bustling city, and a fantastic place to live, work and raise a family.
While mining and resources are still major industries in the Pilbara, and Karratha is a primary centre, many sector workers don't live in the city; they live out on the mine sites in camp accommodation. That's not a lifestyle for everyone though. Some people have their families with them. Others have just had enough of living out of dusty dongas. Some, by nature of their roles, can be based in town, rather than out in the bush.
The apartment alternative
So, what options for accommodation are available in Karratha itself?
Naturally, the city has developed a range of housing stock over the past fifty years. There are older homes around the Karratha City Centre and more established areas including Bulgarra, Pegs Creek, Millars Well, Nickol, Nickol West, Baynton and Tambrey.

In recent years a lot of new homes have also been built in the new suburbs of Baynton West and Mulataga. Most properties are of a traditional Australian bungalow style, often constructed from materials such as brick and corrugated iron with wide patios or verandas.
Now, there is an alternative. In recent times there has been a massive investment into the city of Karratha, with the WA State Government encouraging the development of high-rise apartments. The result is a more exciting, more urban style of living.
Meet the Pelago residential complex. This multi-storey apartment block boasts luxury short and long term lease opportunities.
Residents enjoy all the resort-style facilities people living in Perth would expect from a modern apartment. There's not just a swimming pool (wonderful for beating off the Pilbara heat), there's a gymnasium, sauna, barbeque facilities, a games room and a children's play area as well.
Pelago also has several commercial tenancies, meaning those who live there are always close to good cafes, restaurants, and even a bar. Normally this lifestyle is reserved for those living close the Perth city hub, but here in Karratha, Pelago residents can enjoy all the city has to offer.

Pelago is a new way of living in Karratha. Not only are there studio, one-bed, two-bed and three-bed options available, they can variously be rented, leased or purchased. Pelago is the perfect option for everyone.
For more information about the apartments available at Finbar's Pelago, check out the website.